Hi there
I just wanted to mention a few issues that iPhone users of our CyberTracker Locally -based biomonitoring users are reporting.
The most common problem is inexplicable "freezing" which seems to happen in different situations but some functions seem to consistently have that result e.g. editing a record and opening a field map. Another frequently reported issue is that CyberTracker stops functioning each time a new version goes up on the Appstore.
Finally it would be really great if it was possible for iPhone users to be able to directly access the CTX files from their phones eve when the transfer protocol is set to FTP. Because iPhones do not allow the same type of access to the files as Androids this is clearly difficult but probably not impossible. One user pointed out that FieldManager, (another app originally built for Androids) has found a way around this, allowing the users to locate the FieldManager output forms in the iPhone and email it out as an attachment. She sent me a screen shot from her I phone which I pasted below. Would it be possible to do something like this with CyberTracker?
Regards
Eren Turak
Sydney, Australia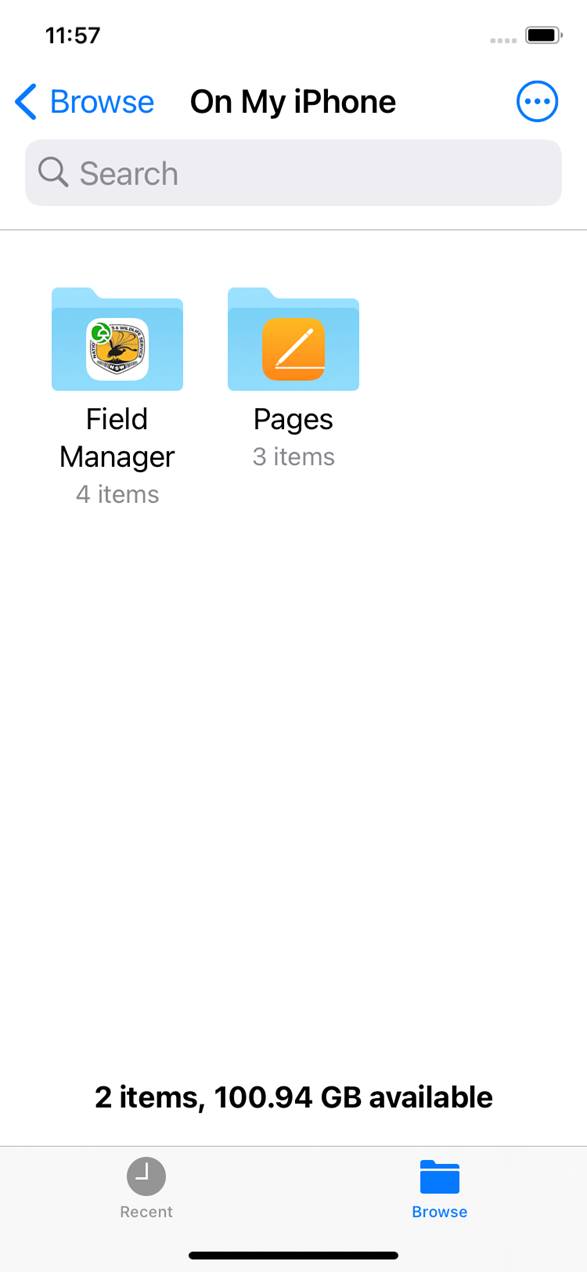 Dr. Eren Turak
Principal Scientist Biodiversity Research and Assessment
NSW Department of Planning, Industry and the Environment
4 Parramatta Square, Parramatta 2150 NSW
Co- chair, Freshwater Biodiversity Observation Network (FWBON)
Tel: (02)99955506 Email: eren.turak@environment.nsw.gov.au