Does someone know how to handle unique IDs? With "Add attribute" control I can add a unique ID to an element. I see this element in reports as a long number of letters and numbers. I need this to mark every "session" with one-to-one (unique) identifier.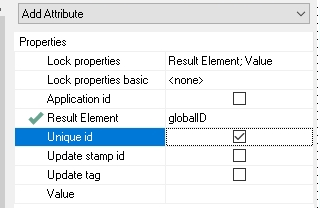 I also want to store this "globalID" in a global value to hold it at another part of the sequence. Is it possible?
How can I get an output of the value in any screen?
Cheers
-Holger