While restructuring the order of the screens, some of them have started saying "Filter out of date". As you can see in the screencapture attached, the elements (Encinar, Roquedo…) are present. I do not know how to make the list of elements appear again.
Any idea of what is happening and why?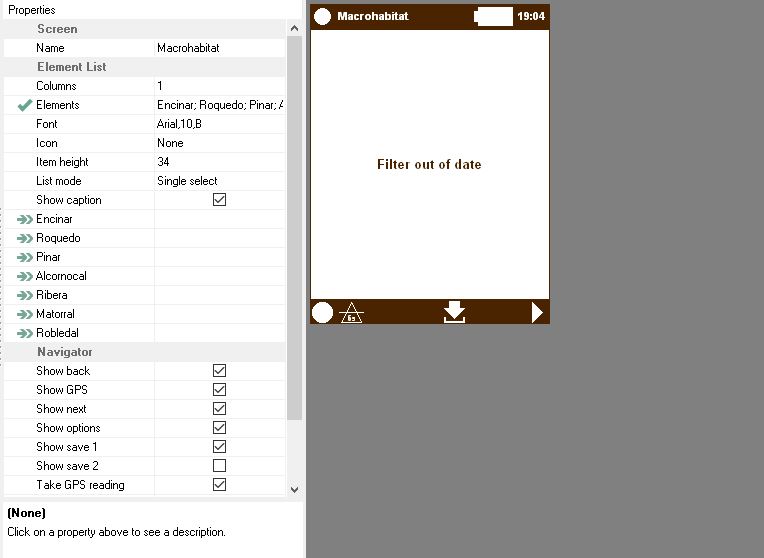 Thanks for your help.
Ariadna Sanglas
Research Assistant
Dept. Conservation Biology
Estación Biológica Doñana, CSIC
C) Américo Vespucio, 26
41092 Sevilla